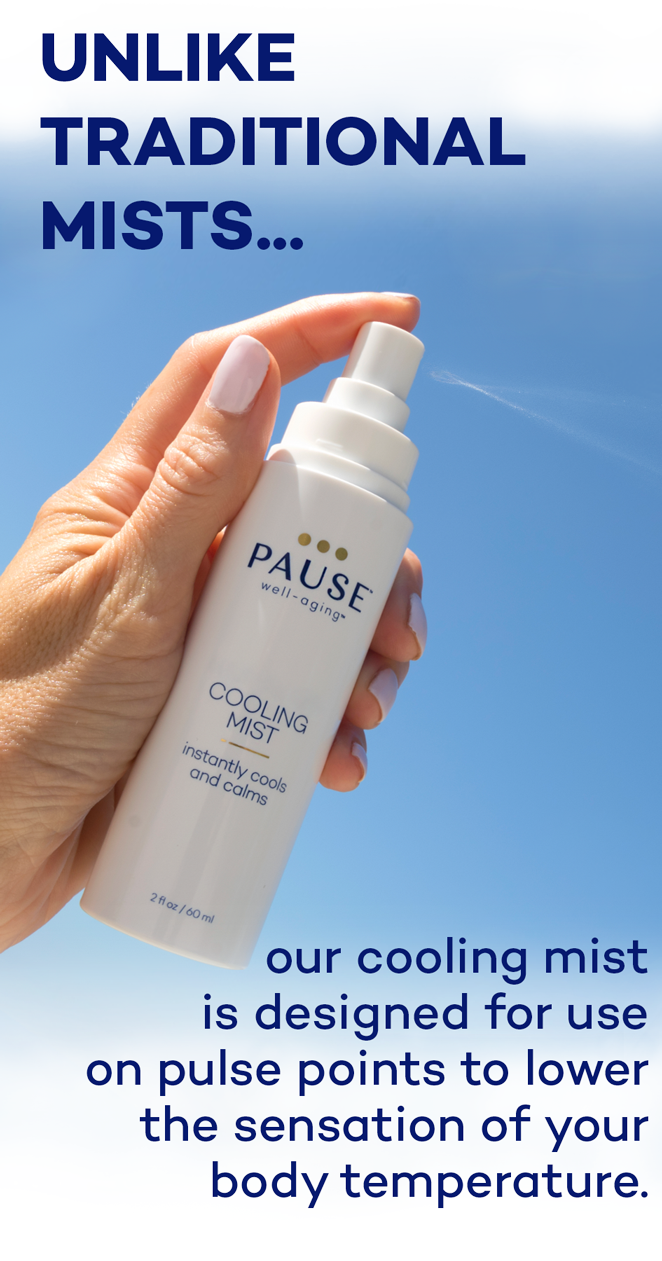 Save

20%
enter code SOCOOL

at checkout
Shake well before each use. Hold 8-10 inches away to mist or roll on pulse points such as back of neck, wrists, and chest.

When spraying, avoid eyes, lips, nose, and other sensitive areas. You may experience intense cooling and tingling, which is normal and temporary.

Use as often as needed.
Caution: Keep eyes closed. In the event of contact, rinse with water and pat dry with a clean cloth. Using while in direct sunlight may cause irritation. Not recommended for skin compromised by severe dryness and rosacea or after skin treatments such as chemical peels and microdermabrasion. For external use only.
Warning: Flammable. Keep away from flame and high heat.
Join the
Well-Aging Revolution

Stay up to date on new product announcements, special promotions and all kinds of tips and tricks.